The Sex Lives of Cannibals: Adrift in the Equatorial Pacific
19198 Ratings
-
2116 Review
At the age of twenty-six, Maarten Troost who had been pushing the snooze button on the alarm clock of life by racking up useless graduate degrees and muddling through a series of temp jobs decided to pack up his flip-flops and move to Tarawa, a remote South Pacific island in the Republic of Kiribati. He was restless and lacked direction, and the idea of dropping everything and moving to the ends of the Earth was irresistibly romantic. He should have known better. The Sex Lives of Cannibals tells the hilarious story of what happens when Troost discovers that Tarawa is not the island paradise he dreamed of. Falling into one amusing misadventure after another, Troost struggles through relentless, stifling heat, a variety of deadly bacteria, polluted seas, toxic fish, and worst of all, no television or coffee. And that's just the first day. Sunburned, emaciated, and stinging with sea lice, Troost spends the next two years battling incompetent government officials, alarmingly large critters, erratic electricity, and a paucity of food options. He contends with a cast of bizarre local characters, including "Half-Dead Fred" and the self-proclaimed Poet Laureate of Tarawa (a British drunkard who's never written a poem in his life), and eventually settles into the ebb and flow of island life, just before his return to the culture shock of civilization. With the rollicking wit of Bill Bryson, the brilliant travel exposition of Paul Theroux, and a hipster edge that is entirely Troost's own, The Sex Lives of Cannibals is the ultimate vicarious adventure. Readers may never long to set foot on Tarawa, but they'll want to travel with Troost time and time again.
ABOUT J. Maarten Troost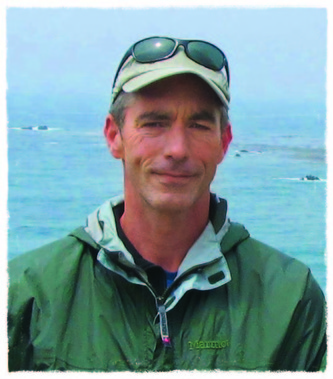 Jan Maarten Troost (known professionally as J. Maarten Troost) (born 1969 in The Netherlands) is a Dutch-American travel writer and essayist.

J. Maarten Troost is the author of The Sex Lives of Cannibals: Adrift in the Equatorial Pacific. His essays have appeared in the Atlantic Monthly, the Washington Post, and the Prague Post. He spent two years in Kiribati in the equatorial Pacific and upon his return was hired as a consultant by the World Bank. After several years in Fiji, he recently relocated to the U.S. and now lives with his wife and son in California.